Retail360: Back office management app
The Retail360 app creates a back-office tool from your smartphone or handheld scanner.
The perfect companion to cstore back-office software, Retail360 empowers operators to take back control of their inventory for lower costs, happier customers, and more profit.
What does the Retail360 app do?
Maintaining the perfect level of inventory is key to a successful retail business. Often that means spending hours in the backroom running reports. With Retail360, you can spend more time where the money is made: on the sales floor.
Retail360 can be used to quickly identify slow moving stock that should no longer be in your business and popular items to keep stocked.
Back office tasks in the palm of your hand
Manage inventory and invoices
Scan and check-in products
Edit prices from your mobile device
Manage your back office
Pricebook management
Manage your price book across all of your locations - anytime, anywhere.
With Retail360, you can send price book updates directly to your POS, manage retails across locations, manage parent-child relationships, and see key metrics related to items like GPM and last sale date.

Plus, with the Smart Pricebook features, you can quickly add new items to your price book by scanning item barcodes: the app will identify the item you scanned for you to add it - and that's it!
Professional scanning devices
Want to use Retail360, but prefer a more professional device? Retail360 is designed to work on the CipherLAB RS51 scanner.
Pair your CiperLap RS51 with a Bluetooth printer to change prices and print new shelf tags in minutes!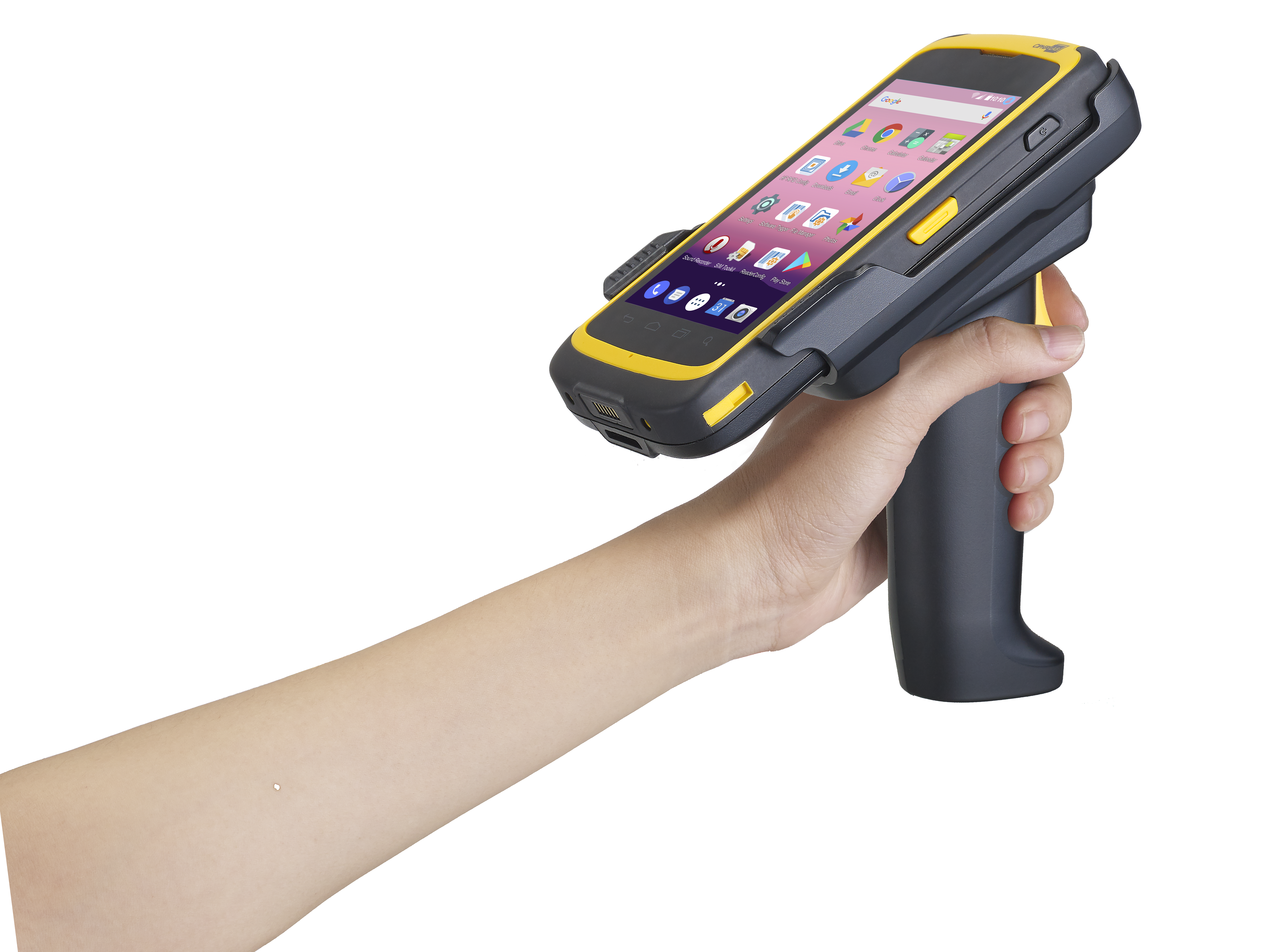 Inventory management
Maintain perfect inventory levels with Retail360.
The app shows you how much on-hand inventory is available per item and allows you to update your numbers with physical inventory counts, write-offs, and inventory location transfers.
Scan Data integration
For tobacco retailers, taking advantage of manufacturers' rebates has never been easier. Petrosoft's Scan Data solution partners with tobacco manufacturers to automatically submit tobacco sales data, enabling retailers to increase both customer loyalty and revenue.
Each month, all of your promotions will be automatically sent to Retail360 by your participating manufacturer(s). From there, all you have to do is accept them and your POS system will automate the promotional pricing.
Receive deliveries
Simplify your check-in process by accepting all deliveries using Retail360. Using the built-in scanners, users can simply scan items and enter costs to create invoices and update your on-hand inventory.
Receiving invoices via EDI? No problem. After setup, view all of your EDI invoices as soon as you receive them.
Install the Retail360 app on your mobile device (or handheld scanner)
Login to existing Petrosoft account or create a Petrosoft Cloud account for free
Choose and scan UPC of item you'd like to work with
Use Retail360 to adjust price, create and print shelf tags, conduct inventory counts, create an invoice, transfer item to another location, and more
Access your SmartPOS or login to CStoreOffice to see your changes in real-time
Get Started Today! Request a Live, No-Pressure Demo!
With just a few minutes of your time, see live and in action how Petrosoft increases profits and simplifies business operations. No pressure, ask any questions you like!